Runtime GetDataBack Pro 5.55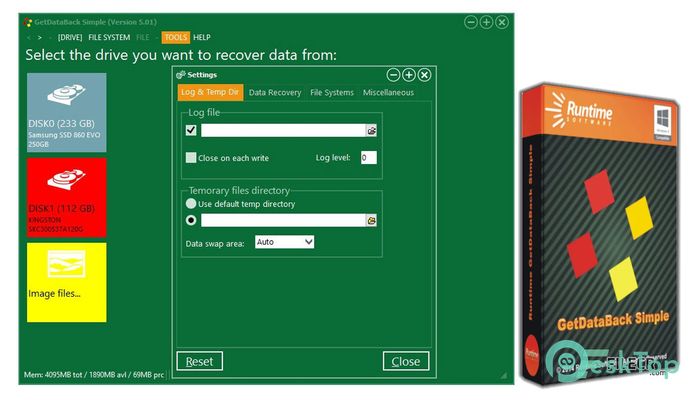 GetDataBack Simple combines recovery capabilities for NTFS, FAT, exFAT, and EXT. You do not need to find out beforehand which files system your drive was formatted with. GetDataBack Simple's recovery engine internally uses four distinguished sophistication levels that automatically escalate until good results have been achieved.
This program will recover your data if the hard drive's partition table, boot record, FAT/MFT or root directory are lost or damaged, data was lost due to a virus attack, the drive was formatted or re-partitioned, a power failure has caused a system crash, files were lost due to a software failure, or files were accidentally deleted. GetDataBack Simple can even recover your data when the drive is no longer recognized by Windows. GetDataBack Simple works on hard drives, SSD, flash card, USB sticks, etc.
Features of Runtime GetDataBack Pro
Recover ALL your drive's data
Restore file names and directory structure
Safe, read-only design
Intuitive user interface
Lightning fast operation
Supports all hard drives, SSD, flash cards, USB
Native 64-bit application under 64-bit Windows
Recovery of very large drives
New, redesigned and rewritten, using the newest technologies
Supports NTFS, FAT12, FAT16, FAT32, exFAT, EXT, EXT2, EXT3, EXT4, HFS+, APFS